Feliz Cinco de Mayo!
Feliz Cinco de Mayo, everybody!

(ProTip: Always remember, tequila and driving don't mix. Seriously.)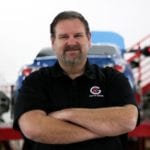 John Miller is the Marketing Director at Fifth Gear Automotive. Fifth Gear Automotive provides automotive service and repair. We service all makes and models – both domestic and import. We specialize in European auto repair for BMW, VW, Mercedes, Porsche, Audi, Volvo, Saab, Jaguar, Land Rover and most other popular European marques. Fifth Gear Automotive has two locations - Lewisville and Argyle, Texas.